Login
Register User
ECHO Rules
AAU Membership
FAQs
About ECHO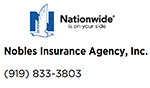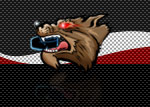 ECHO Hockey Rules
Rules
Scheduling
All teams are guaranteed 3 games (For Regionals and Wolfpack Series).
When is the schedule going to be posted??
There will be a minimum of 3 teams per division.
Forfeits will be scored as 4-0 victories.
A team leaving the floor prior to the completion of the game will be constituted as a forfeit.
Floor time will not be available to team receiving victory via forfeit.
There will be no refunds due to forfeits.
Refunds will not be given to teams that drop out prior to the posting of the schedule.
There will be an 8-goal mercy rule in effect after the completion of 2 periods (no finishing of clock).
Equipment
Mandatory equipment includes helmet with full cage or shield (regardless of age unless player is 18 years of age or older, AND in Adult division or 18+ Division), elbow pads, shin pads, gloves, and protective cup.
Helmets must be worn at all times during the warm-up, game and on the bench.
How much does it cost to play in an ECHO event?
Game Times
All teams must complete the registration process and check-in at the rink prior to playing their first game.
Games may start up to 10 minutes prior to scheduled/posted game time.
All round robin games consist of 2 15 minute periods with 1 3 minute 3 v 3 OT period. The game is ruled a tie if neither team scores during OT.
Warm-ups will be 2 minutes. Times between periods may vary from 30 seconds to 1 minute.
Each team will have one-60 second timeout. Referees will be instructed to drop puck quickly after timeout.
Clock will stop during last 2 minutes with a 2 goal or less deficit.
Overtime Periods
3 minute 3 v 3 OT during Round Robin Games. No shootouts during RR games. If neither team scores, it is a tie. Each team gets 1 point.
3 minute 3 v 3 sudden death, then a shoot out if needed during quarterfinals ans semi-final rounds. During Finals there is a sudden death 3 v 3 playoff until someone scores(no shootouts during finals).
Penalties
All minor penalties will consist of 1 and a half minutes.
All major penalties will consist of 5 minutes.
All major penalties will carry an additional one game suspension, with possible tournament ejection.
All game suspensions must be served prior to participating in any further games.
The player must serve the penalty in the penalty box during his team game and sign the score sheet upon completion.
All fighting majors carry a minimum of 2 game suspension. The Director can extend the suspension.
Any player receiving a major must leave player bench. The team must place another player in the penalty box to serve the 5 minutes.
All players whose penalty time expires must exit penalty box via gate and go to bench or return to play. You cannot enter a player from the bench until the penalized player gets within 5 feet of player bench.
If a player receives a third penalty in one game, he will not be allowed to finish that game. (Exception to this rule for the 8 & Under age division will be at the discretion of the referee.)
A goal cannot be scored by any attacking player who kicks an article of equipment (i.e. stick, glove, helmet etc.) at the puck, causing the puck to enter the net.
In addition to the suspensions assessed under these rules, ECHO Hockey Tournament Director may at the conclusion of the game, at their discretion, investigate any incident that occurs in connection with any game and may assess additional suspensions for any offense committed before, during or after any game by a player or Team Official, whether or not such offence has been penalized by the referee.
Tie Breakers - in the order used
Head to head (two-way tie only).
Least goals allowed.
Goal Differential. If there is still a tie, then there will be a 5 minute Sudden Death OT to decide the seeding.
If two teams are tied for 1 st , team with best record / stats against 3 rd place team (4 team bracket only).
If two teams are tied for 2 nd , team with best record / stats against 1 st place team (4 team bracket only).
Record of team played when crossing over brackets (3 team brackets only). Team having played highest ranked team in the other bracket shall be declared winner whether or not game won or lost, i.e. if teams are tied, the team playing the 1 st place team in other bracket will be deemed winner by virtue of playing the tougher schedule. If neither team played 1 st place team then move to 2 nd place team.
Least amount of penalty minutes accumulated during the entire tournament. Note: all majors carry an additional game misconduct, which counts as 10 minutes of penalty time.
Shootout.
Additional Rules
All protests concerning an opponent's roster must be made prior to the drop of the puck/start of the game.
Each team is given 1 timeout for each game played.
All players must play in one round robin game in order to play in the playoffs. A team that plays with an ineligible player, will forfeit that game.
No more than 2 coaches per team on bench, coaches must be at least 18 years of age.
Any injured player sitting on the bench must wear helmet.
Any puck-hitting ceiling will be whistled dead.
Any team that intentionally forfeits a round-robin game (no-show) will automatically become ineligible for the play-offs